GARCHA MEAT SHOP AND POULTRY
4.3 out of 5 Rating from (132 reviews)
Welcome to Garcha Bros Meat Shop & Poultry at 12825 96 Ave, Surrey, BC V3V 6V9, Canada | Call 6044982221 for Healthy & Fresh Quality of Tasty Meat Items. This Store offers cooked meat items also, The quality of meat in this 96 Ave Surrey Meat Shop is always fresh, healthy. Best Meat Shop always contains lot of Meat Items in 96 Ave, Surrey.
Address
12825 96 Ave, Surrey, BC V3V 6V9, Canada

604.498.2221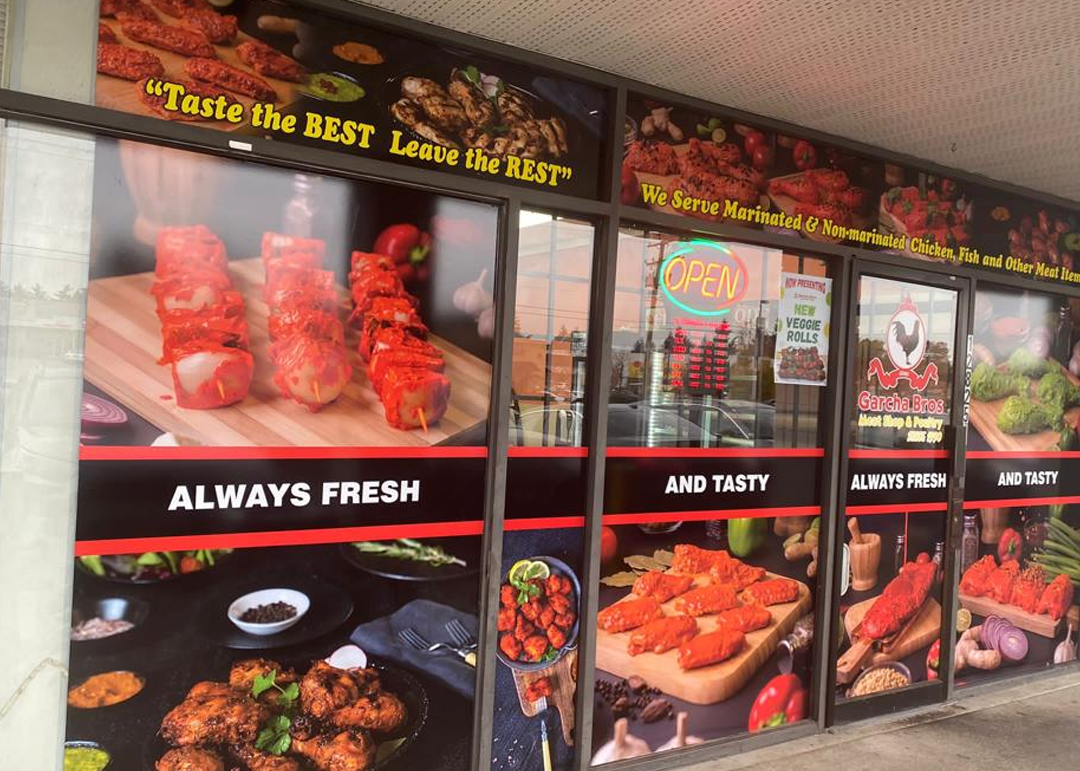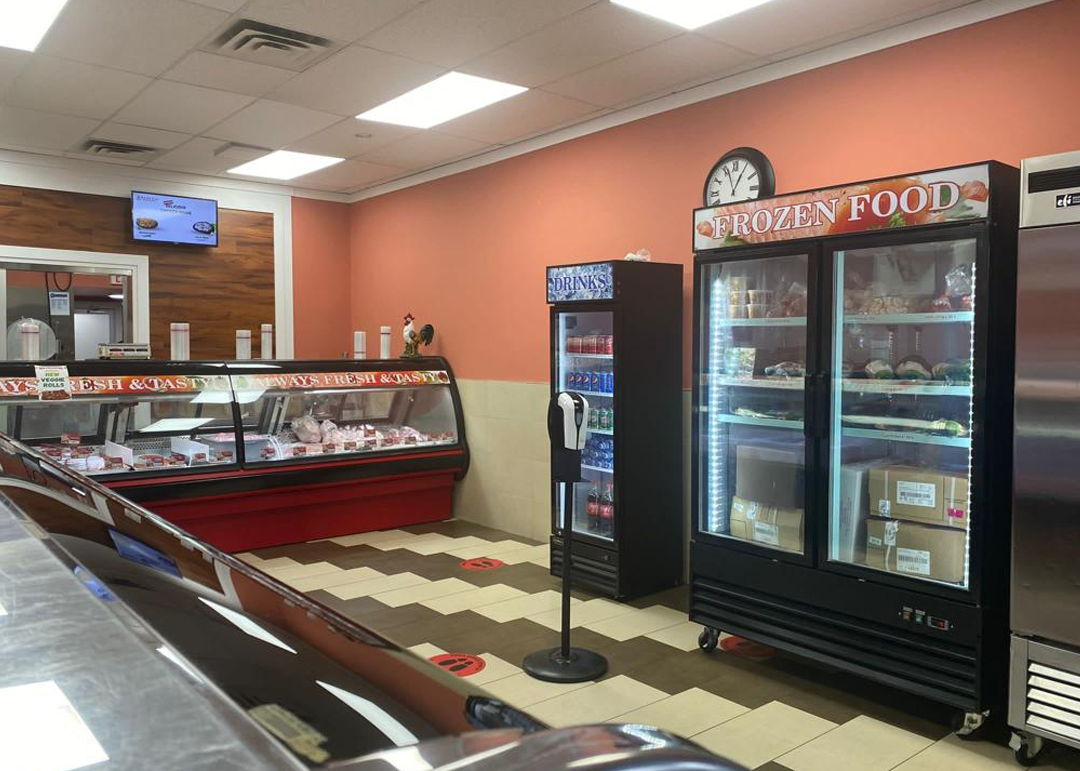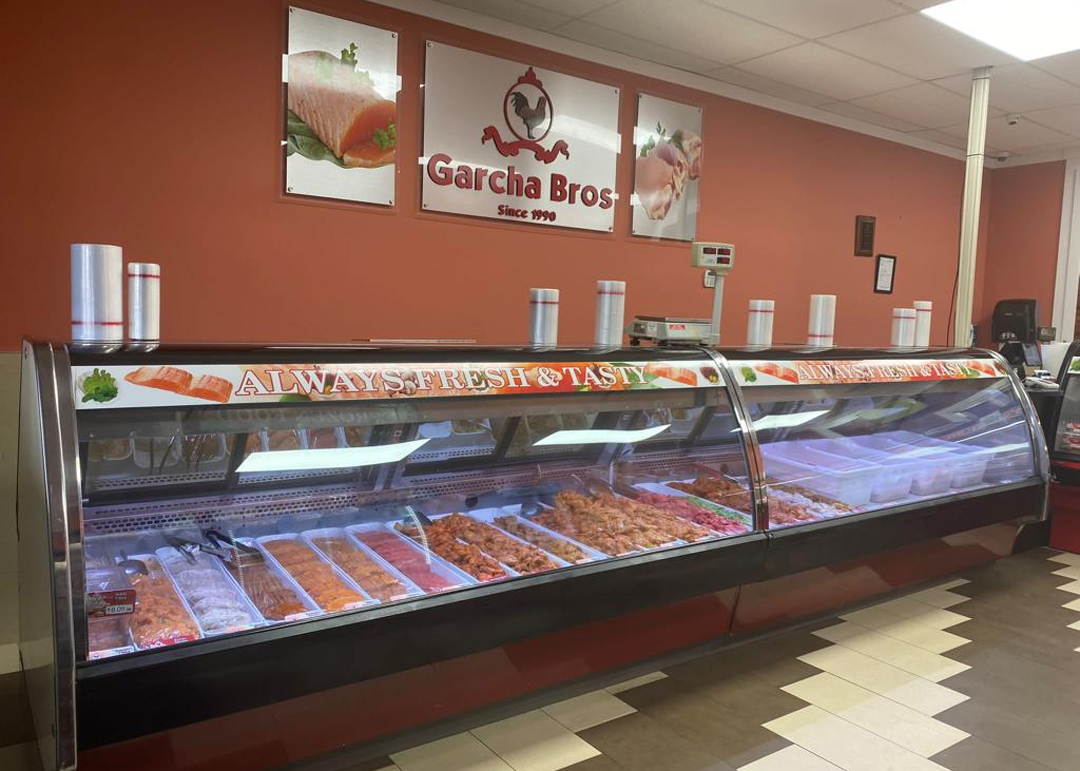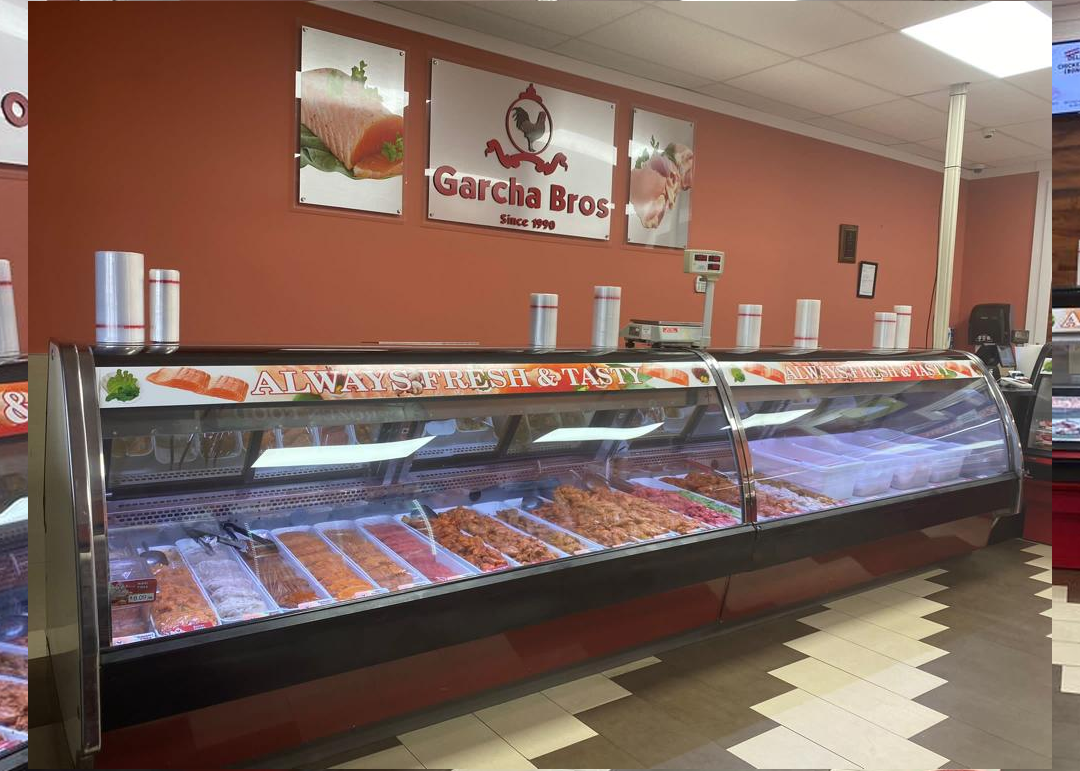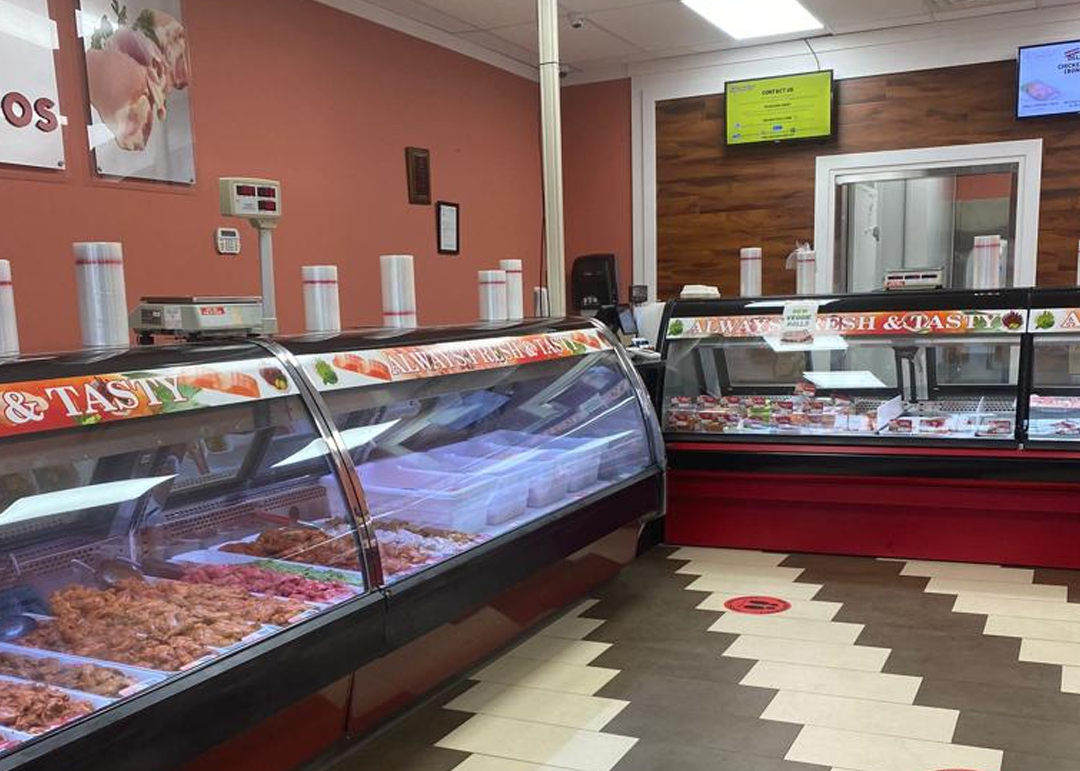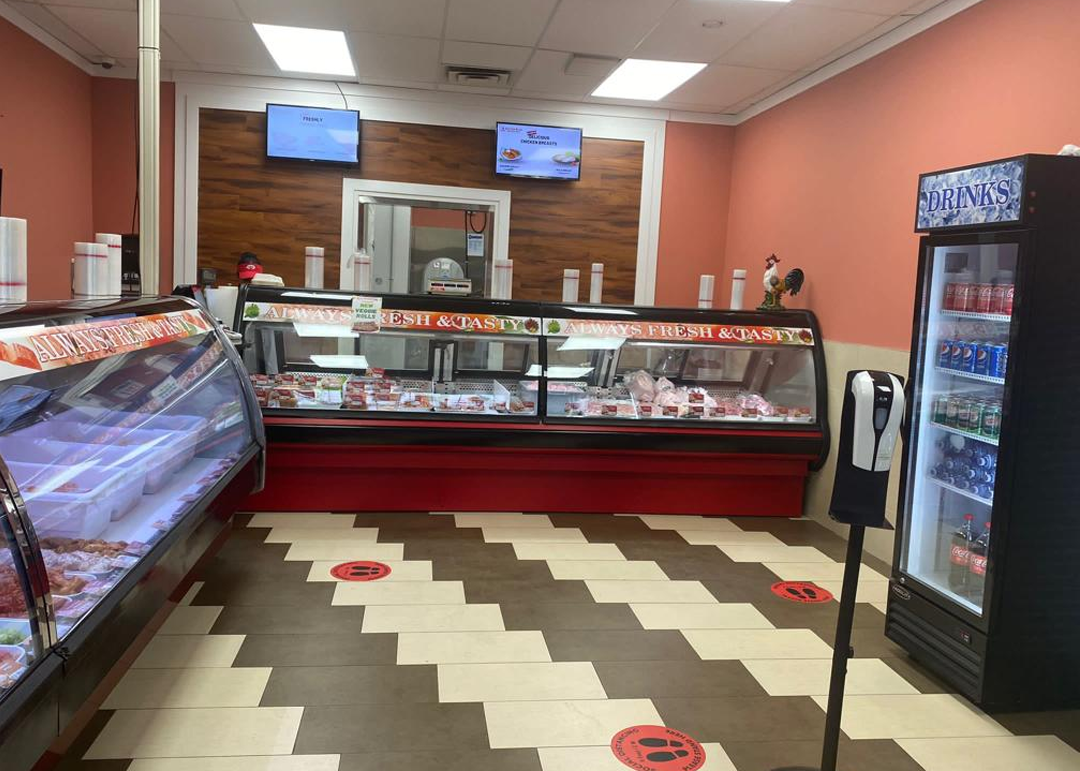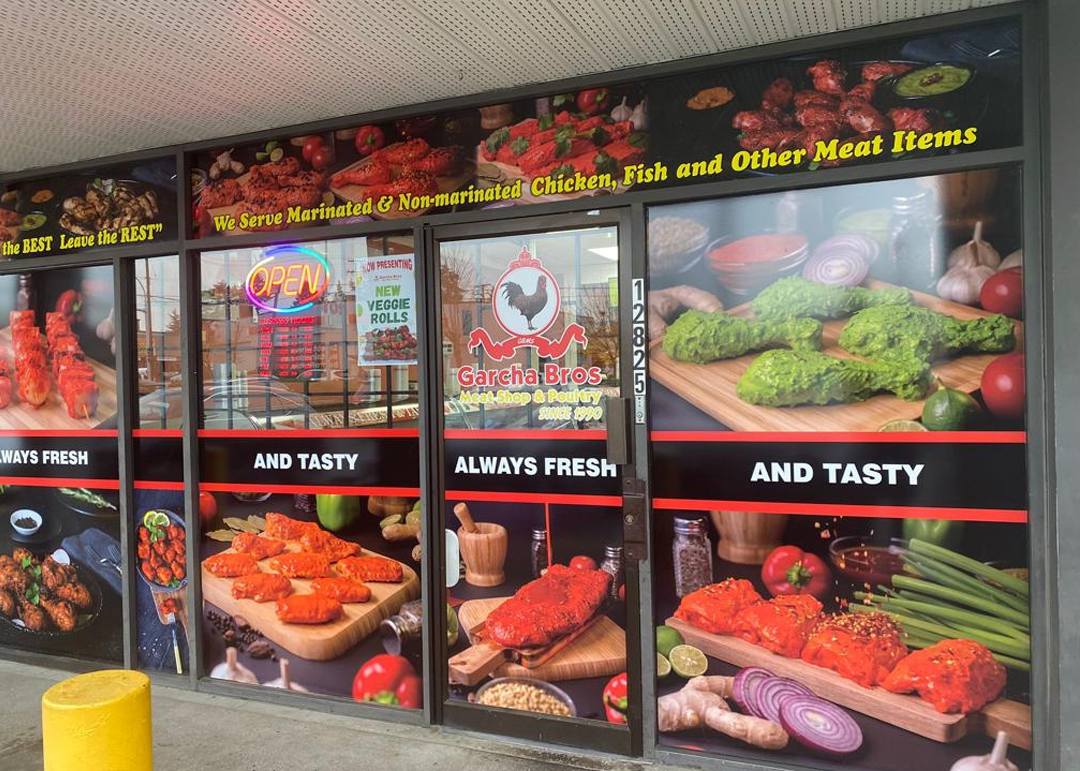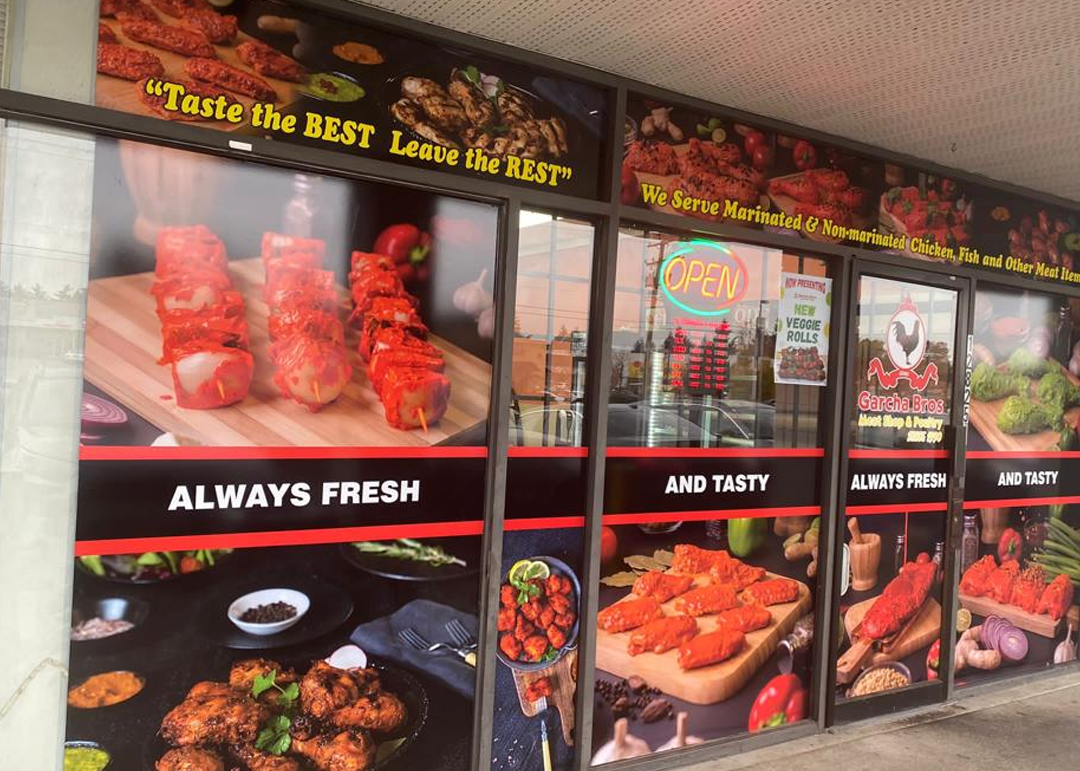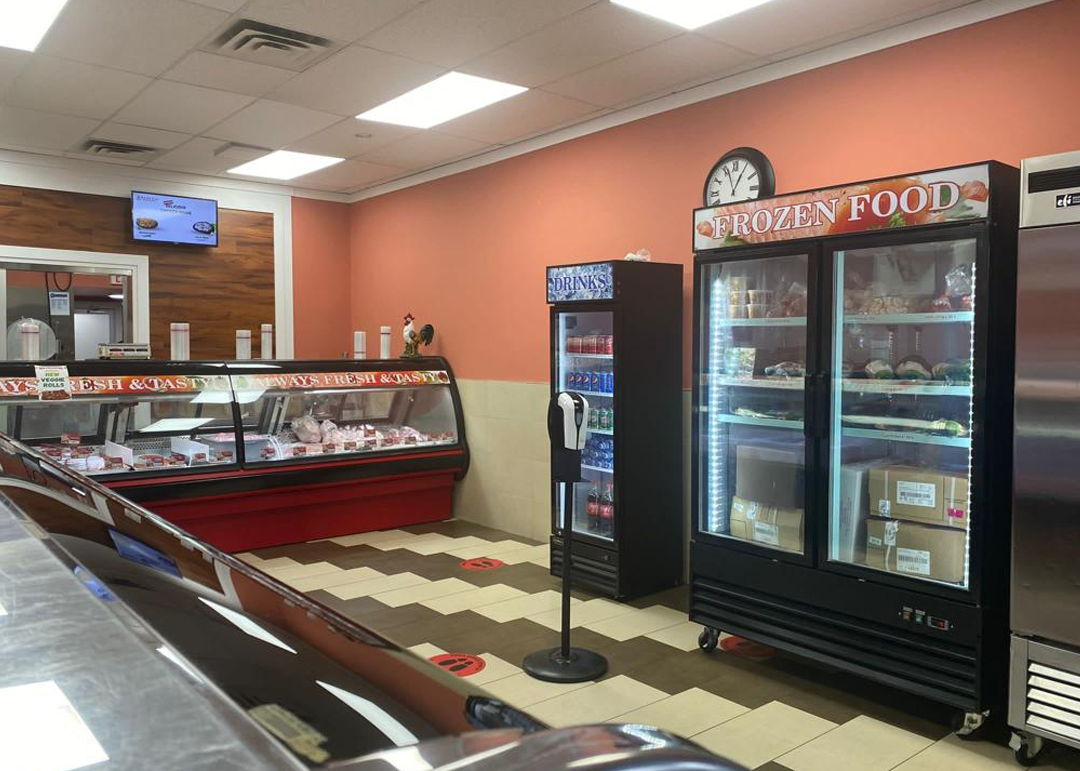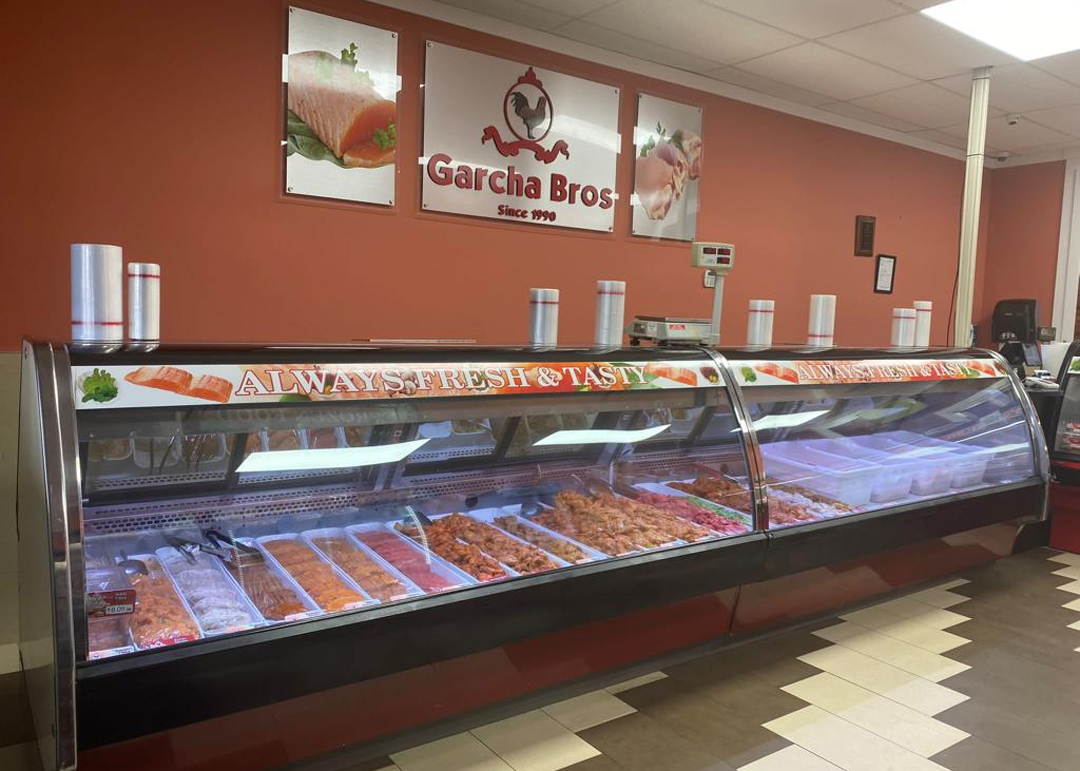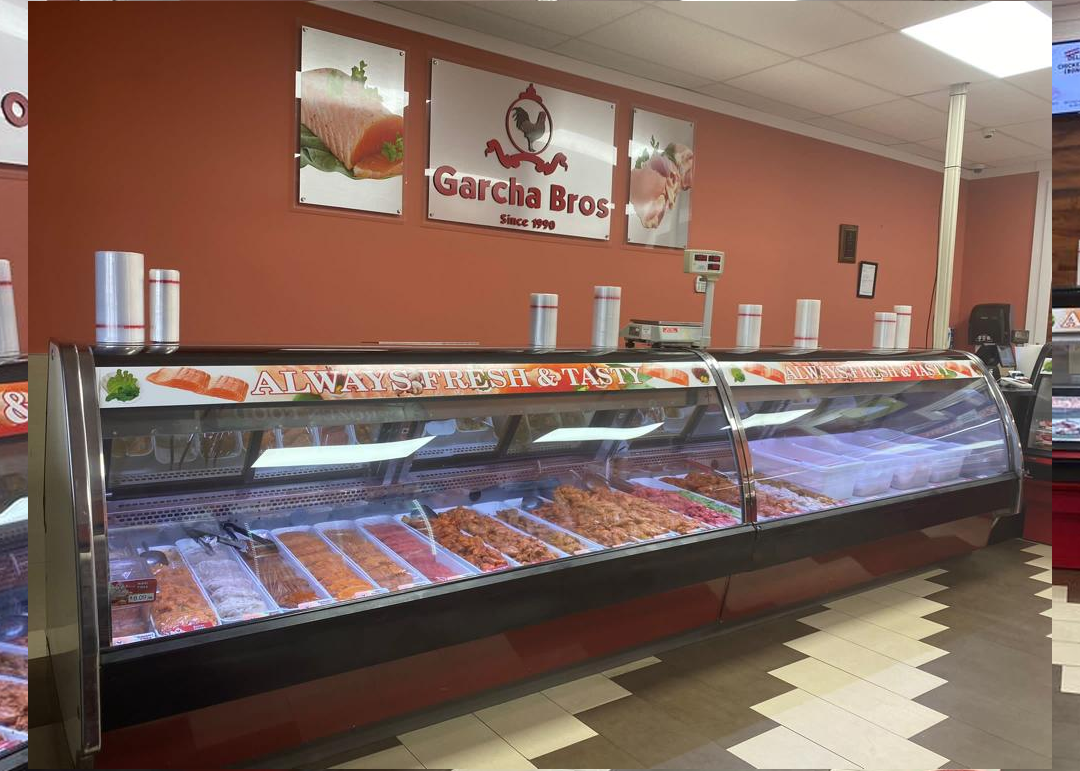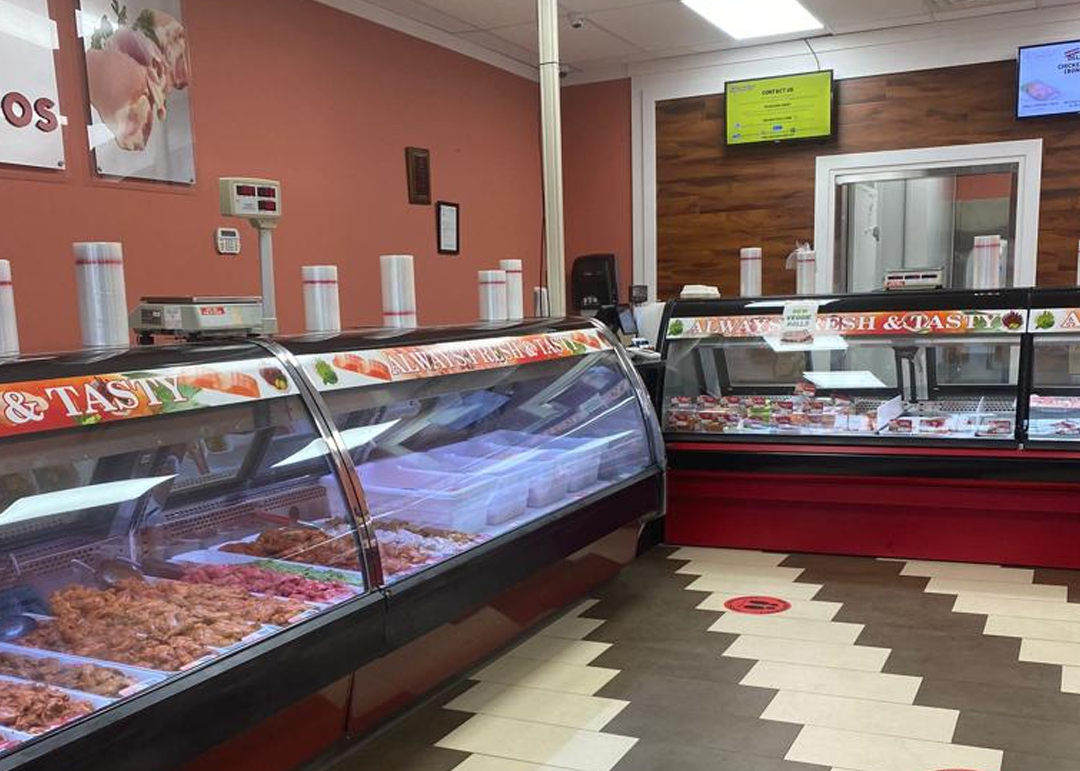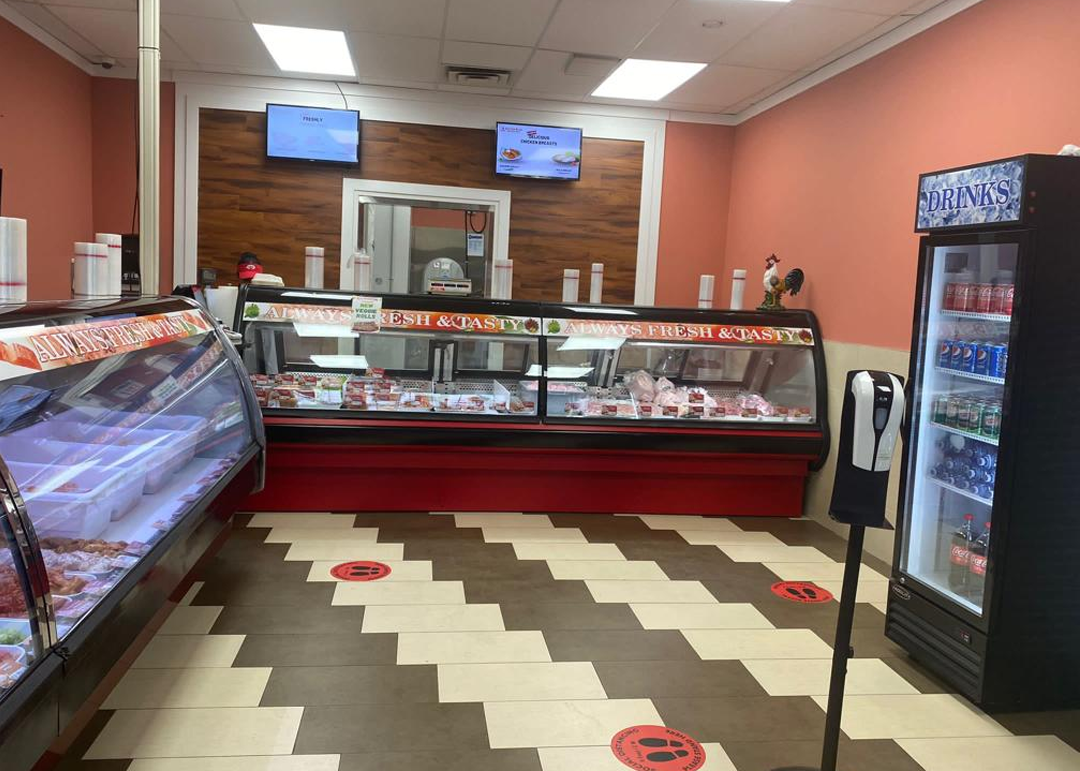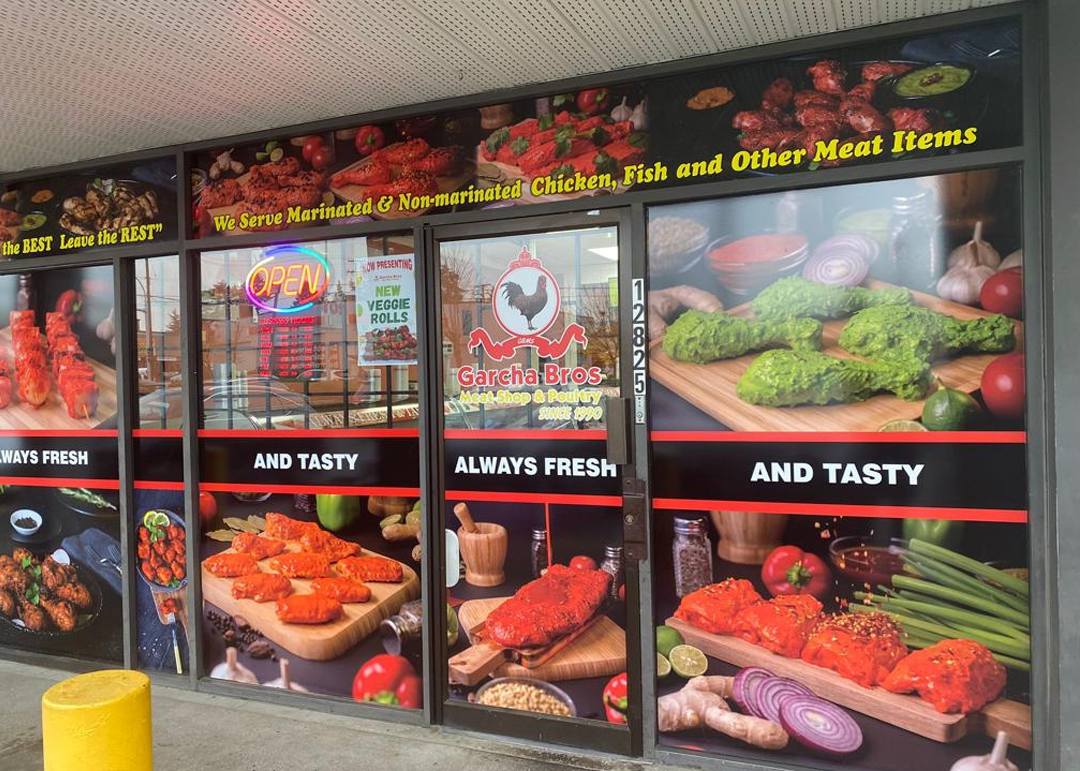 Garcha Bros 12825 96 Ave Surrey
Welcome to Garcha Bros Meat Shop & Poultry Location 7(96 Ave Meat Shop), where we take pride in delivering the freshest and highest quality meat products to our valued customers. Located at 12825 96 Ave, Surrey, BC V3V 6V9, Canada, we offer a diverse range of whole meat varieties and menu items that cater to all your meat cravings. Whether you're looking for marinated, non-marinated, ground meat, or chicken, we have something to satisfy every palate.
Marinated Meats: Our marinated selection is a true delight for those who love flavorful and convenient cooking. We offer a delectable range of marinated steaks and chops that are expertly seasoned to perfection. You can also find BBQ-ready marinated chicken breast, lamb meat, roasted chicken, lamb kebabs, and much more. These marinated options are a time-saver and a guaranteed crowd-pleaser for your next barbecue or family dinner.
Non-Marinated Meats: For those who prefer a more customized cooking experience, our non-marinated meats are a top choice. We offer whole chicken fryers, chicken legs, buffalo chicken, lemon breast, and other non-marinated options. This selection allows you to apply your own seasonings and flavors to create dishes that suit your unique tastes.
Ground Meats: Ground meat is a versatile option for various recipes, and we offer high-quality ground meat selections to elevate your culinary creations. Whether you're making burgers, meatballs, or any other ground meat-based dish, we've got you covered with premium options.
Fish Items: In addition to our exceptional meat selection, we also offer a variety of fish items, including the popular Kashmiri Fish (Cod). This ensures that seafood enthusiasts have a great selection to choose from as well.
BBQ Enthusiasts: If you're a barbecue enthusiast, you'll find everything you need at Garcha Bros. Our BBQ section is well-stocked with marinated and non-marinated options, making your grilling experience a breeze.
High-End Meat Products: We understand that some occasions call for the very best, and that's why we offer a selection of high-end meat products for those special moments. Our commitment to quality ensures that you can find premium cuts and options to impress your guests and loved ones.
BBQ Chicken: Immerse yourself in the tantalizing world of BBQ chicken, thoughtfully marinated and ready for grilling or roasting to perfection.
Fish Items: Explore our extensive selection of fresh and frozen fish items, from fillets to whole fish, promising an unforgettable seafood experience.
Boneless Chicken: Our boneless chicken is the embodiment of versatility, perfect for curries, stir-fries, or grilling, and it's readily available for you to take home.
Whole Chicken Fryer: From roasting to frying or creating hearty soups, our whole chicken fryers are meticulously prepared to elevate your culinary creations.
Goat Meat: For those who appreciate the rich flavors of goat meat, we offer top-quality, freshly butchered options that are ready to be part of your delicious dishes.
Lamb Meat: Savor the rich and savory notes of lamb with our premium cuts, suitable for a variety of culinary delights.
Tandoori, Marinated Steaks, and Chops: Elevate your grilling game with our selection of marinated meats, designed for easy takeaway and ready to sizzle on your barbecue. Tandoori fish (Salmon)options add a touch of India to your meals.
At Garcha Bros (96 Ave Meat Shop), we are dedicated to delivering not only the freshest and highest quality meat but also exceptional service to our customers. Our knowledgeable staff is here to assist you in selecting the perfect cuts for your needs and can provide cooking tips and suggestions. normally in daily life lots of people, traveling people, and tourists in small towns or cities consistently search for a variety of best food places as their best quality food shop(s) of meat is the top choice search for meat lovers. The same way people living, traveling, working around 96 Ave Surrey area search with different ways of thought process as per need of food in different situations like Healthy Meat Shop Surrey, Best Meat Shop 96 Ave Surrey, Surrey's Best Quality Meat Shop, Meat Store Surrey, Best Quality Meat Store 96 Ave Surrey, Healthy Meat Store Surrey, Tasty Meat Shop 96 Ave Surrey, Fresh Meat Shop 96 Ave Surrey, Freshest Meat Shop 96 Ave Surrey, Best Meat Shop in Surrey, Quality Meat Store Surrey ( OR ) people looking for meat items or meat products around 96 Ave Surrey area like Meat Surrey, Meat 96 Ave, Fresh Meat Surrey, Flavourful Meat 96 Ave Surrey, Tasty Meat 96 Ave Surrey, Healthy Meat Surrey, Meat in 96 Ave Surrey, Quality Meat 96 Ave Surrey, Delicious Meat Surrey, Best Meat Surrey, Variety Meat 96 Ave Surrey, Freshest Meat 96 Ave Surrey, Healthy Meat 96 Ave. So for all kinds of searches in this area, Our Garcha Bros Meat Shop is the best place to explore the taste of meat products. In this way, we can say Our Garcha Bros is a hub place of meat products for all kinds of people searching for the best quality healthy meat items in 96 Ave Surrey area.
Visit us at 96 Ave Surrey Meat Shop (Surrey Meat Shop), and experience the difference that quality and variety make in your culinary adventures. We look forward to serving you and helping you create delicious meals that you and your family will savor.
For inquiries or to place an order, please contact us at 604.498.2221. We look forward to serving you!